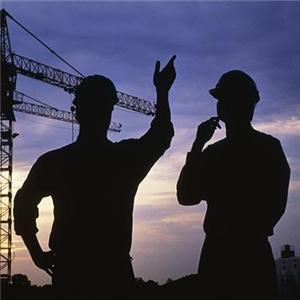 An Owners Representative is a
Team Builder
Translating the development/construction lingo.
Facilitating effective decision making.
Assembling and managing the project team.
Owner's role with a representative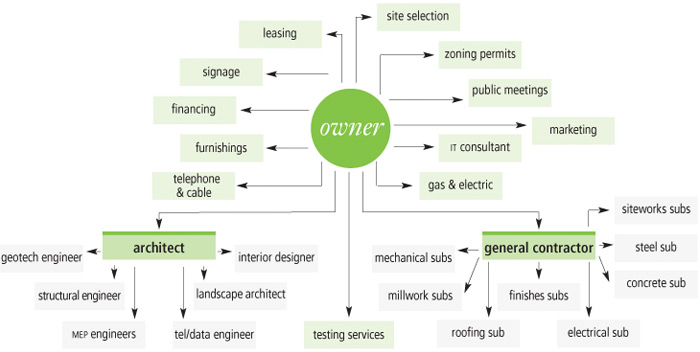 Owner's role without a representative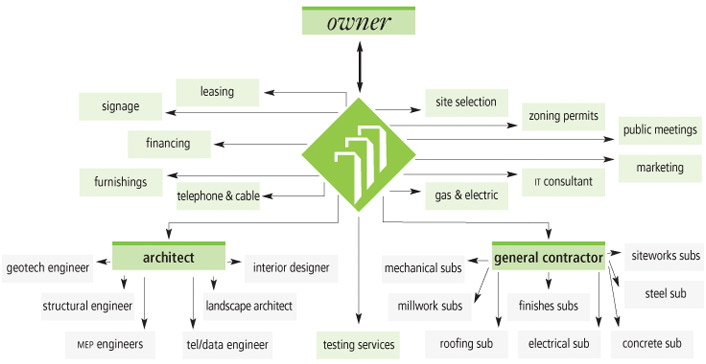 An Owners Representative is a Risk Manager
Risk management is an interactive process that does not end until the project is complete.
Identifies risk
Creates plans to mitigate
Seeks direction from owner
Plans how risk will be managed.  Plans should include risk management tasks, responsibilities, activities and budget.
Assigns a risk officer—a team member other than a project manager who is responsible for foreseeing potential problems.  A typical characteristic of risk officers is a healthy skepticism.
Maintains live project risk database. Each risk should have the following attributes: opening date, title, short description, probability and importance. Optionally a risk may have an assigned person responsible for its resolution and a date by which the risk must be resolved.
Creates anonymous risk reporting channel. Each team member should have possibility to report risk that he/she foresees in the project.
Prepares mitigation plans for risks that are chosen to be mitigated. The purpose of the mitigation plan is to describe how this particular risk will be handled—what, when, by who and how will it be done to avoid it or minimize consequences if it becomes a liability.
Summarizes planned and faced risks, effectiveness of mitigation activities, and effort spent for the risk management.
An Owners Representative is a Schedule Enforcer
Methodical scheduling improves the execution and success of a project.
1. Creates overall project schedule including design, construction, financing, entitlement, move-in coordination, etc.
2. Oversees that all team members are meeting schedule obligations.
3. Revises schedule and action plan as project components shift during its life cycle.
Project management life cycle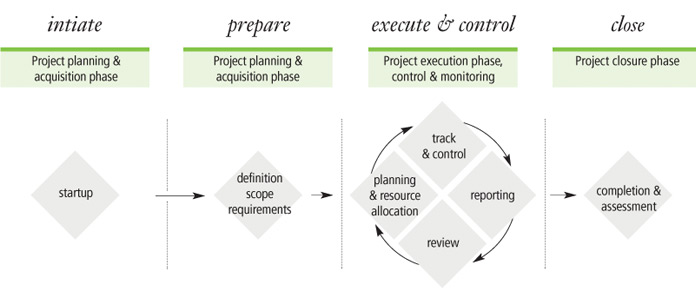 An Owners Representative is Guardian of the Budget
Ability to influence cost vs. actual cost spent over the life cycle of a project.
Creates overall project budget inclusive of design, construction, and owner costs.
Oversees strict adherence to the project budget.
Updates budget as costs are incurred.
Provides mitigation options if costs exceed budget at any given time.
Milestone's preference is to be engaged early in the project life cycle as the ability to influence overall project cost diminishes overtime. Further, the actual dollars spent relative to the ability to influence cost is very low with the beginning stages of a project. This is yet another reason to engage an experienced Real Estate professional early in the project life cycle.